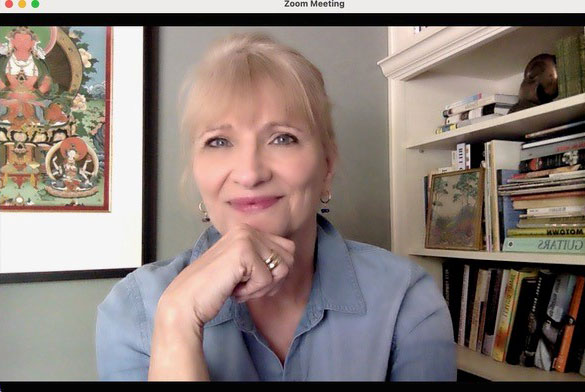 We Can Work Together From Wherever You Are
Hello from my computer! This screen above is what you will see when we work together. After eight years of welcoming clients into my calm, cozy office, the COVID pandemic hit. Since I often use simple deep breathing techniques to help create relaxation, I had to accept that my small space would not be safe for clients or myself while dealing with an airborne virus. So I downloaded Zoom meeting software and (reluctantly!) started online appointments.
Though I do miss the in-person contact with my clients, I decided to focus on the positive about working online. My practice has expanded into other states - and time zones!

Does It Work?
In my first online session, my client released a phobia that had been blocking him for eight years. So I became a believer, and for the present, I work only online. So the answer to the question above is: yes, it really does work.
What will you need? A computer, laptop or tablet (smartphones can work, but a little more challenging) a good internet connection, and an hour or so of comfortable, quiet time. I send you an email with a Zoom appointment link, you click it, and we're together on screen ready to work from wherever you are. Any tech questions we can easily talk about before your appointment by phone, or we can arrange a 15 minute online consultation at no cost to you to experience the process. Just click over to the "contact" page and get in touch. It really is easy!